Our Impact
While a young organization, the CERN & Society Foundation has already made  a difference in the lives of thousands of young people all over the world.
Every year, the enormous generosity of the CERN & Society community reaches out across borders to make a better world through science. Together we have spread the spirit of scientific curiosity, for the inspiration and benefit of society. 
CERN is giving me the chance to pave my own path for my future.
- Alberto Cifuentes, Non-Member State Summer Student 2017
Our Reach in 2019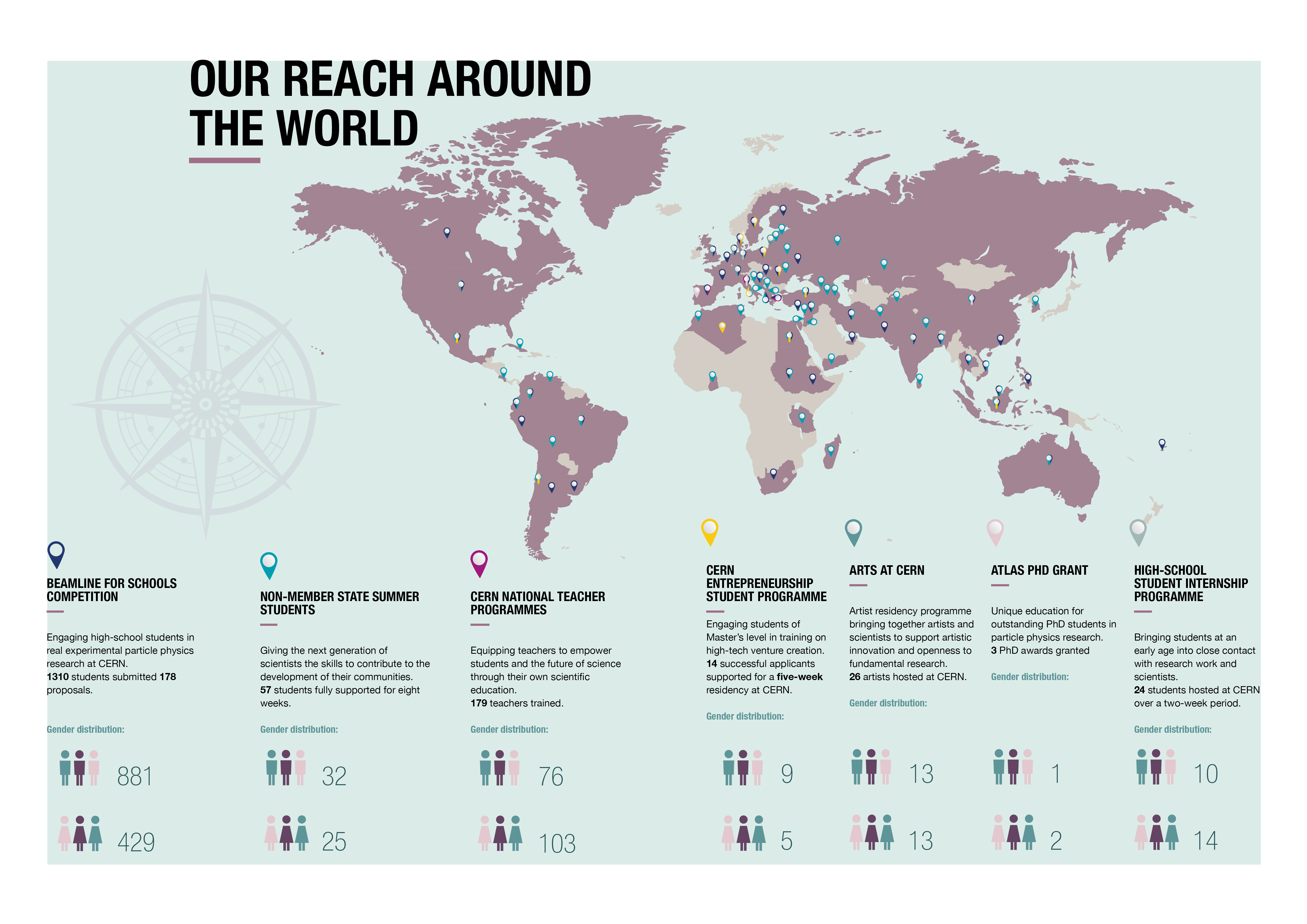 What goes to projects?