CERN's newly appointed Cultural Advisory Board holds its first meeting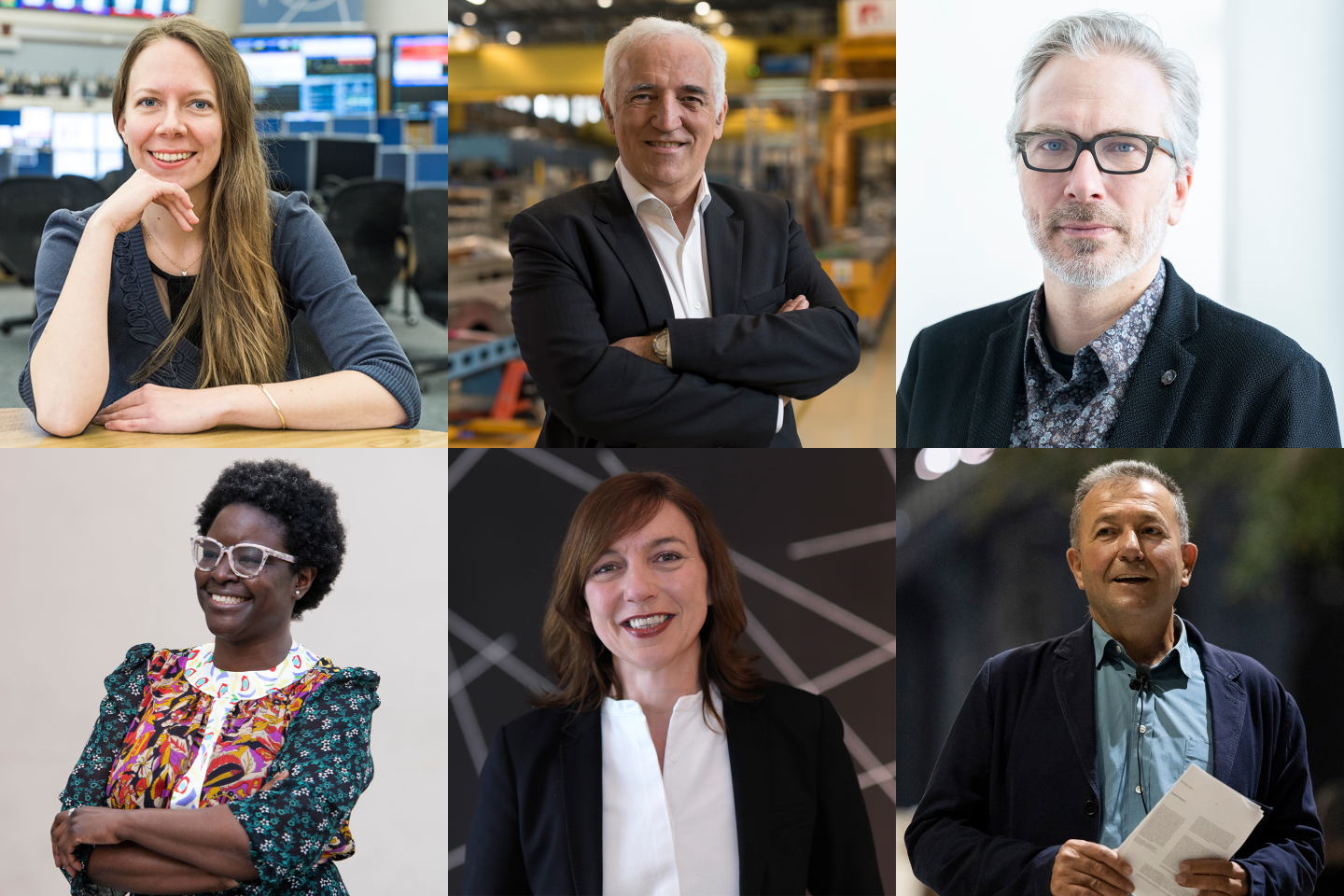 On Thursday, 25 November CERN will convene the first meeting of its newly appointed Cultural Advisory Board. Comprising experts and leaders from the arts and science sectors, the Board will provide advice to shape the Laboratory's arts programme and promote CERN's engagement with art in collaboration with leading cultural organisations.
The CERN Cultural Advisory Board ​​brings together world-leading cultural experts from the CERN Member States: Elvira Dyangani Ose, Director of MACBA, Barcelona; Ulrike Erbslöh, Managing Director of Fondation Beyeler, Riehen/Basel; Patrick Gyger, Director-General of Plateforme10, Lausanne; and Vicente Todolí, Artistic Director of Pirelli HangarBicocca, Milan. CERN is represented by Frédérick Bordry, former Director for Accelerators and Technology and Chair of the Board, and Helga Timko, an accelerator physicist. Fabiola Gianotti, CERN's Director-General, appointed the Advisory Board members for their world-renowned expertise and distinctive leadership in the arts and science sectors.
In 2011, CERN launched its first ever Cultural Policy for engaging with the arts. The initiative provided the essential framework and foundations for establishing the arts programme at CERN. For the last ten years, Arts at CERN has fostered creative dialogues between art and physics. Artists across all creative disciplines have been able to experience how fundamental physics pursues the big questions about our universe through research-led residencies and art commissions. To date, the programme has supported 186 artists to expand their artistic practices at the Laboratory alongside physicists, engineers and CERN staff.
Since 2017, eighteen art commissions have been developed following the artists' time at the Laboratory, with the support of extraordinary partnerships and the involvement of the artists' scientific partners. Under the creative direction of Mónica Bello, curator and head of Arts at CERN, these artworks have been produced and have later found a place in museums and art centres worldwide. Altogether, they have enhanced Arts at CERN's scope and reach with audiences and the international community eager to connect with CERN. The programme has commissioned artworks by artists working with a broad range of subjects, among them Semiconductor, Mariele Neudecker, James Bridle, Suzanne Treister, Yunchul Kim, Richard Mosse, Chloé Delarue and Rosa Barba. 
The Cultural Advisory Board will meet annually and will play an advisory role concerning CERN's cultural strategies and the Arts at CERN programmes, expanding the opportunities and the creative exchanges between art and science.
---
Collide is a CERN & Society Foundation project, if you also believe in the combined creative power of art and science to explore and make sense in the universe, please help us keep the dialogue going.