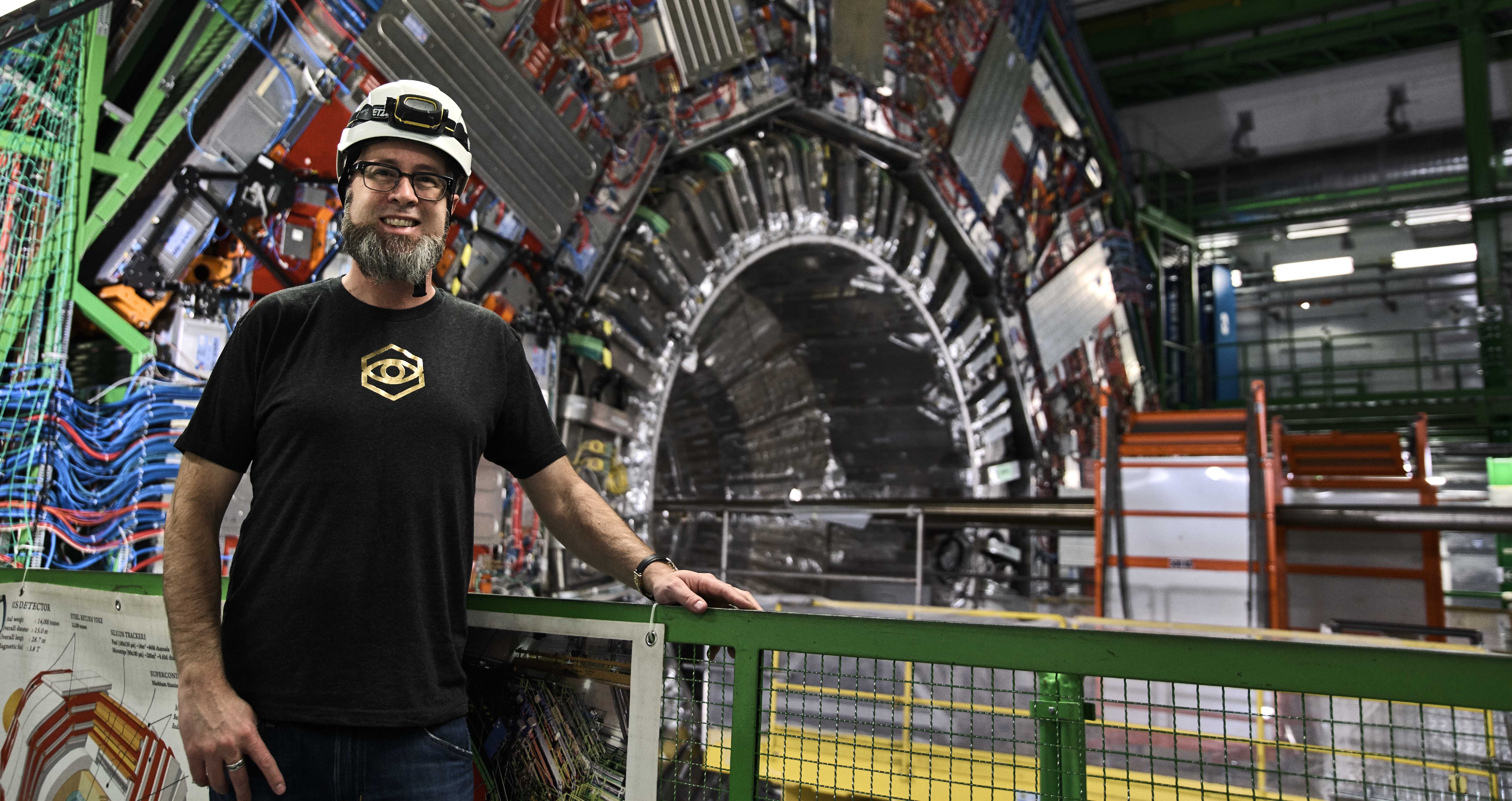 The CERN & Society Foundation is proud to announce Mr. William Hurley, known as whurley®, as its first official Ambassador.
An Eisenhower Fellow, Senior Member of the Institute of Electrical and Electronics Engineers (IEEE), and Vice Chairman of the Entrepreneurship Steering Committee at the IEEE, whurley® is a serial entrepreneur, technologist and philanthropist. He has over 25 years of experience in bringing groundbreaking technologies to market, and is a leading influencer on entrepreneurship and equality.
He is the founder of many ventures and projects with the overarching intention of "leveraging technology to solve the world's problems, not just as consumers but also as global citizens". His latest company, Strangeworks, has the mission to accelerate the advancement of quantum computing by democratizing access to hardware, creating an open environment to drive collaboration.
"A key role of a CERN & Society ambassador is to contribute to raising awareness of and resources for our mission of spreading CERN's scientific curiosity for the inspiration and benefit of society", says Anne Richards, chairperson of the CERN & Society Foundation Board. "With whurley's strong commitment to science and technology, he will be a compelling and eloquent ambassador for the CERN & Society Foundation, able to send powerful messages about the impact of our work and generate more resources to implement our programmes."
Following his first visit to CERN in summer 2016, whurley® engaged with the CERN & Society Foundation's mission, being himself an advocate for STEM education (Science, Technology, Engineering and Mathematics) and equal opportunities across the STEM disciplines. This led to his generosity in fully supporting the first edition of the CERN Entrepreneurship Student Programme (CESP), which took place in 2018.
"I am honored to be named Ambassador. Entrepreneurship is an incredible equalizer, and our world desperately needs more science-based, 'deep tech' start-ups in order to address its looming challenges," said whurley®. "This program supports the critical entrepreneurial contributions required in 'deep tech', counterbalancing a disproportionate increase in consumer-focused entrepreneurship over the last decade. As a scientist and an entrepreneur, I consider fostering these efforts an honor, a challenge and a personal mandate."
After also supporting the second edition of CESP, whurley® has expressed his willingness to help the CERN & Society Foundation more broadly in the pursuit of its mission. Thanks to his readiness to contribute to raising awareness of and resources for the CERN & Society Foundation, the Board has now decided to attribute him the prominent role of Ambassador.