For the third consecutive year, the Aquae Foundation has chosen to support the CERN and Society Foundation and the 2019 Spanish Teacher Programme.
With the aim of nurturing future generations of scientists and engineers, the 2019 Spanish Teacher Programme gave 20 high–school teachers from Spain the opportunity to come to CERN thanks to the Aquae Foundation's grant.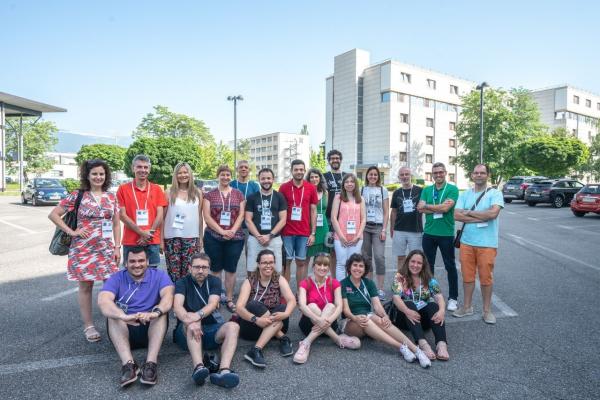 The teachers arrived for a 5-day intensive training course at the end of June. Through a series of specially curated lectures by CERN scientists, hands-on activities and dedicated sessions, the teachers had the chance to refresh and enhance their science knowledge with the latest developments in physics, and learn new ways of engaging their students with simple and easy to replicate experiments.
The CERN & Society Foundation was happy to welcome The Aquae Foundation at CERN during the Programme, so they were able to witness first-hand the difference their support is making in the field of science education. They were joined by the Spanish illustrator 72 kilos, who also documented the Programme through his creative designs.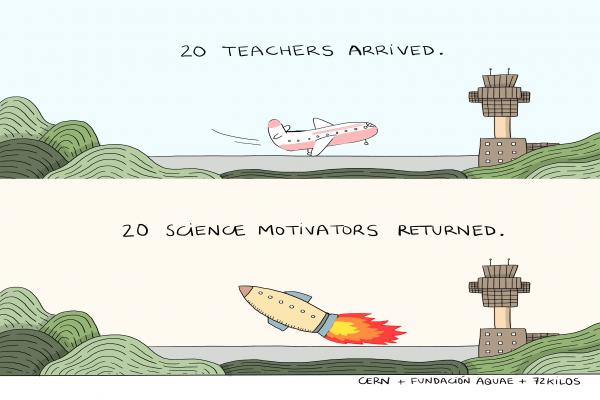 As the illustration shows, the teachers left inspired, feeling more confident as educators and motivated to share their experience and knowledge acquired with their students. Mission accomplished!
The Spanish Teacher Programme is a CERN & Society project. To learn more about the CERN & Society activities and how you can be involved, visit the dedicated page.