One of the Cultural & Creativity projects funded by the CERN & Society Foundation is Arts at CERN - the leading art and science programme fostering the dialogue between artists and physicists.
The programme was created with the goal of providing artists from different disciplines the time and the access to scientific expertise and the community of the laboratory, by awarding residencies at CERN of various durations. After many years of successful activity, Arts at CERN has expanded its competencies to "Art Commissions & Exhibitions", a new strand that supports artworks and exhibitions resulting from the experiences of the artists have at the laboratory.
One recent example of this new strand is the artwork "Everything Happens Once', by artist Mariele Neudecker commissioned with the generous support of the Didier and Martine Primat Foundation and its special Fund Odonata to the CERN & Society Foundation.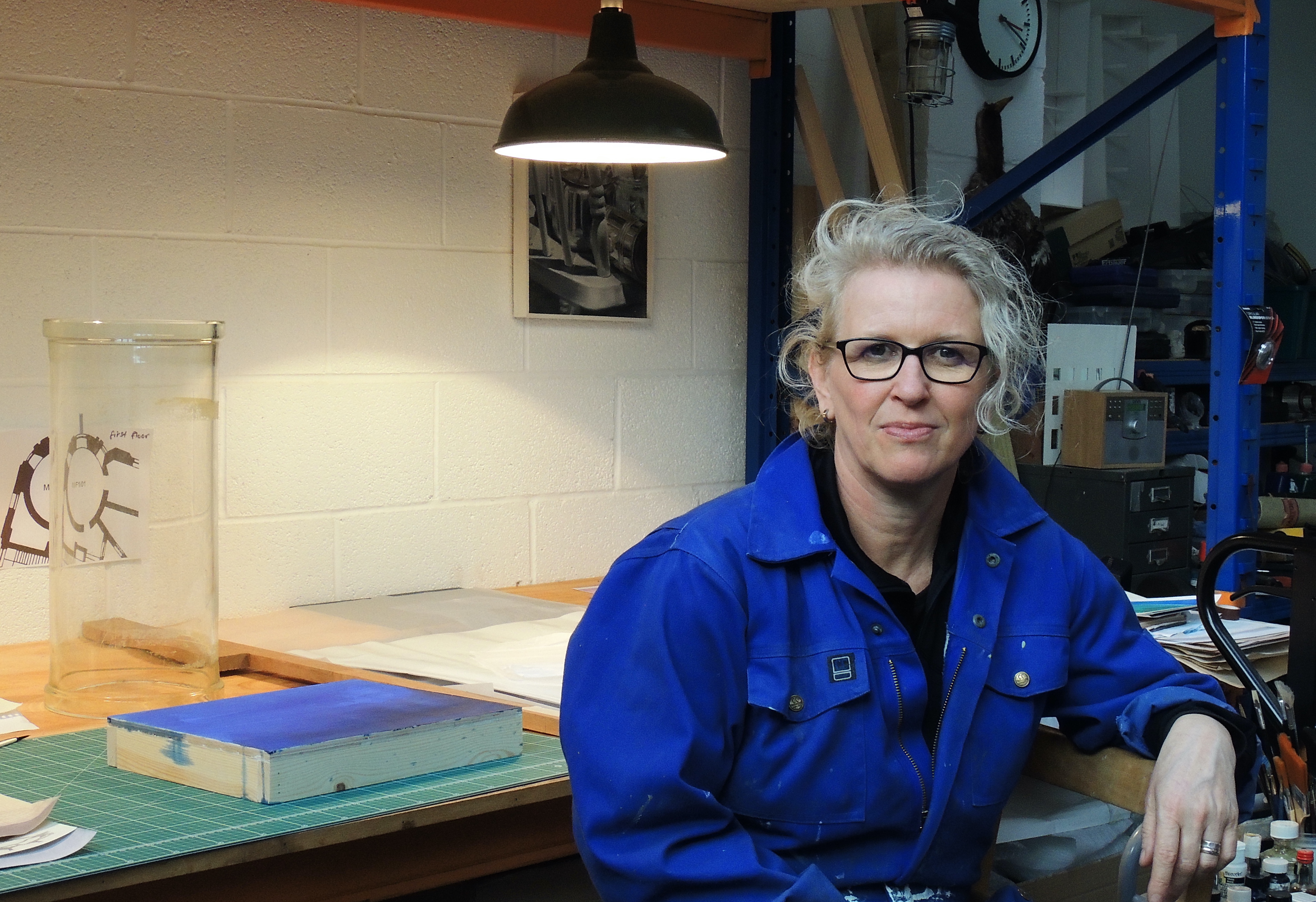 The art installation will premiere at the Kumu Art Museum in Tallin for the exhibition 'Broken Symmetries'. Opening on 29th October 2020 in Tallinn, Estonia, the exhibition brings together 12 artworks by international artists who explore the complex language of physics, and experiments designed to understand nature and matter. The exhibition expresses the synergies between the artists and the CERN community of scientists, engineers, and staff. Encompassing a wide range of artistic practices, the artworks in Broken Symmetries delve into narratives that can be traced to the fundamental and philosophical foundations of science. 
In 'Everything Happens Once', Mariele Neudecker explores the interphases and overlaps of the two and three dimensions of physics, as well as analogue and digital features of the experiments. In her work, Neudecker uses a broad range of media including sculpture, film, photography as well as sound to investigate the formation and historical dissemination of cultural constructs inspired by the natural and technological world, exploring notions of the 'contemporary sublime'. 
The artwork consists of two 7-meter long tracks mounted on the wall, in which two monitors are fed tracking footage which matches the speed at which the video was filmed. Viewers are invited to enter these two portals that show different realities of the CLOUD experiment: to set eyes on this extraordinary technological scenario and to observe the nuts and bolts of the experiment.
The Cosmics Leaving Outdoor Droplets (CLOUD) experiment at CERN uses a special cloud chamber to study the possible link between cloud formation and galactic cosmic rays - charged particles that bombard the Earth's atmosphere from outer space. Since 2017, Neudecker has spent time in the laboratory visiting the experiment, in dialogue with the group of researchers led by scientist Jasper Kirkby. While at CERN the artist took a variety of tracking shots in the experimental hall of the CLOUD experiment in order to compose Everything Happens Once.
For more information visit https://arts.cern