Welcome to a new episode of the Project Leadership Series! This time, we have with us, Sarah Anne Aretz, Project Manager for the Beamline for Schools Competition from 2017 to 2020. This series aims to explore the various activities under the wing of the CERN & Society Foundation, through the lens of the managers facilitating these projects
Hey Sarah! First of all, we would like to hear a little about the Beamline for Schools Competition. Can you describe the competition for us?
The Beamline for Schools competition is an international science competition for high school students from around the world. The students generally fall in the age group of 16-19. The aim of the competition is for the students to submit an experimental proposal, which can actually be carried out at a beamline using a particle accelerator.
Sounds wonderful! Is there a prize for the winners?
There are several prizes in fact! The mega prize is a fully-funded invitation for two winning teams to CERN's Accelerator lab (or DESY since the last two years due to the long shutdown of CERN's accelerators) The visit is for about two weeks which is fully covered, from meals to accommodation and everything in between. The students get to conduct the experiment they proposed with the scientific teams as real professional scientists! Apart from this, each year we have up to 30 shortlisted teams who receive prizes such as BL4S T-shirts and CosmicPi particle detectors, which they can use in school for experiments. And finally, every participant receives a certificate as well!
What's the eligibility criteria for participating in the Beamlines for Schools Competition?
The criteria are that each team should consist of at least 5 students and an adult team coach to guide the team. With these kinds of experiments, you can't really do it alone. You need the support of a team. And with at least some of the students being minors, an adult team coach is mandatory. Apart from this, the students need to be enrolled in secondary or high school at the time of the submission of the proposal.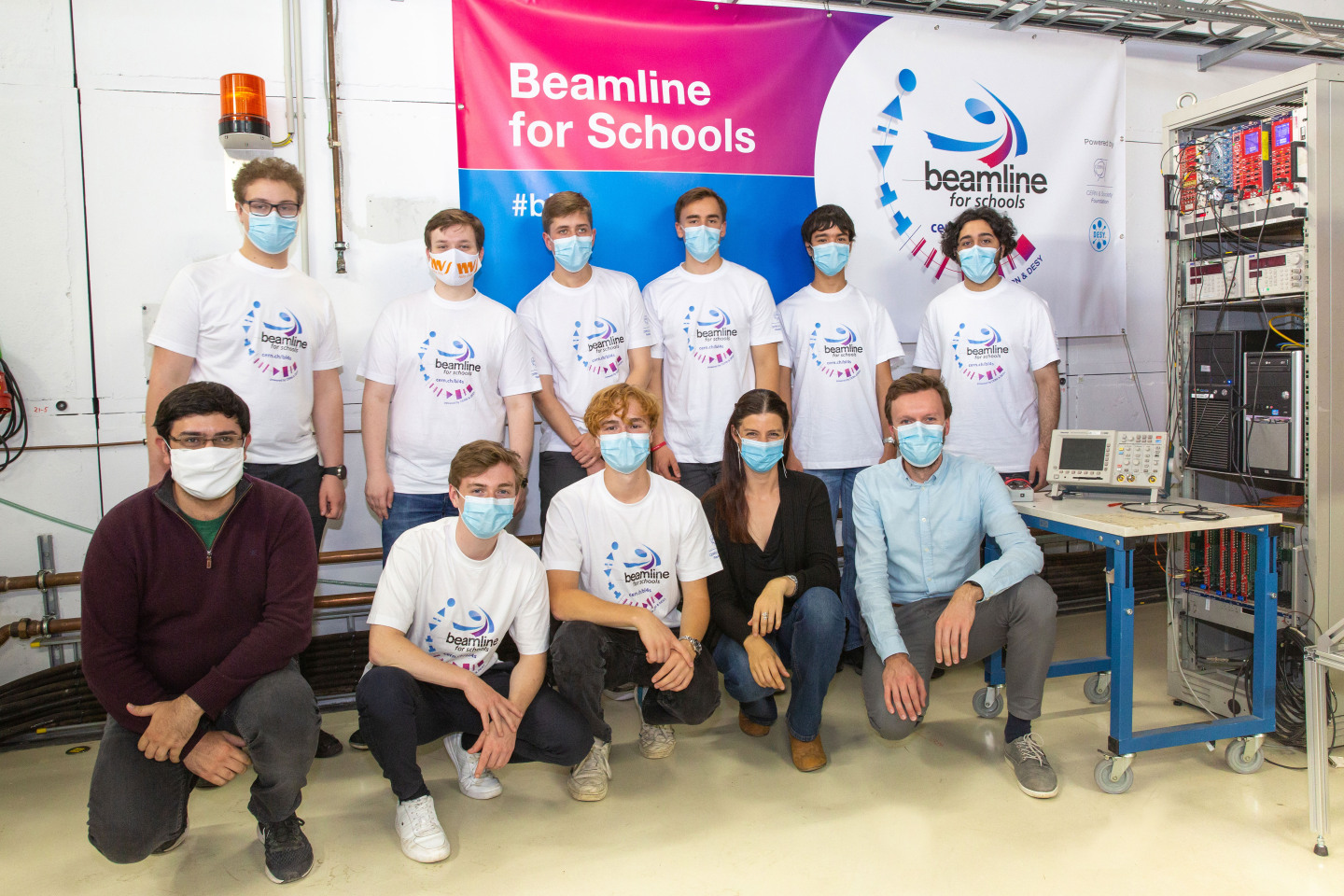 How did this competition come to be?
The funny story is, this competition was supposed to be a one-off event on the occasion of CERN's 60th birthday in 2014. That first year we received almost 300 proposals! So, after the success of the first year, it was decided to make this into an annual event.
The real reason why we started this competition was that we understood that there were no high school student-level programmes at CERN. We wanted to allow students to experience the life of a real, professional scientist at an age when you can still have an influence on their career choice.
Since then, more and more students are participating every year. In fact, we now have international teams as well. This very year we had 7 teams which consisted of students from 2-3 different countries worldwide. In fact, one team had students from Argentina and Japan together! They organized themselves online through video conferencing in a 12-hour time zone difference!
What is the best feature of the competition?
I would say that there are many good elements to this competition! The main thing is that the students get to learn about STEM subjects in a fun manner- not just particle physics, but also about programming, math, engineering, and more. These topics are not generally taught at the school level. The students have to do all this in their free time, so they get to understand the subjects and cultivate insights on their own. Making the proposal for the submission in itself is a lot of work. It's not just an application, it's an experimental proposal that can be carried out at an actual beamline. This way, everyone actually learns something during the journey. The interaction with modern physics (which often does not happen at that age) is what interests the students most. Hence, we find it a very motivating way to get students into STEM.
Particle physics, that sounds like very high-level science. Do the students ever find it too difficult?
Students are often very motivated, but due to the subject not being taught at school, they do need some help. More than 11000 students have taken part in this competition already, which is a testament that everyone can participate in this competition. However, we do provide a lot of support along the way. The students can see all the past proposals on the website itself, so they can have an example of what the proposal could look like and what kind of experiments can be done.
There is also a detailed document that describes the different particle detectors as well as the beam conditions and that gives further links so that the students can get an idea of what can be used for potential experiments. After going through those materials, they can always reach out to us as well. We have many national contacts from about 30 different countries who help out the students with any questions they may have in their native language, even during the development of their proposal. If the students are not able to come up with their original ideas, we also have some example experiments described in a few lines, that the students can then work out on their own. We provide all this help because we know that the students usually have to start from scratch when making these proposals.
What impact has been created over the years?
One thing I can say is that all students get to learn a lot during the competition. The very nature of this competition means that right from the proposal development phase, the students are learning about different fields- depending on the direction of their proposal. Particle physics, detector physics, programming, engineering, and even medical examinations! This results in a definite increase in passion and motivation towards learning and even pursuing STEM subjects. There are hidden learnings as well- soft skills like teamwork, leadership, communication, and social skills. All this comes from working outside of the curriculum, where students get to work with real scientists and in a collaborative environment.
We've also had students who went from wanting to study economics, to actually studying physics during their further studies. A fun anecdote I'd like to share is that in Spain, some parents decided to enroll their kids in a specific school just because that school participates in Beamline for Schools every year!
Any advice for future applicants?
Don't be scared! Go through all the materials that we provide on the website to get an idea about what is possible. After doing that, don't hesitate to reach out to us directly or also to the national contacts, who can speak in the native languages. So many students have already done this over the years, you can do it too! Most of all, don't be shy when contacting us. We have a huge network of professional scientists who can help. By just signing up first, you get to receive all the information, without having to submit a proposal yet. But if you do decide to go on with it, don't forget to submit the proposal on time!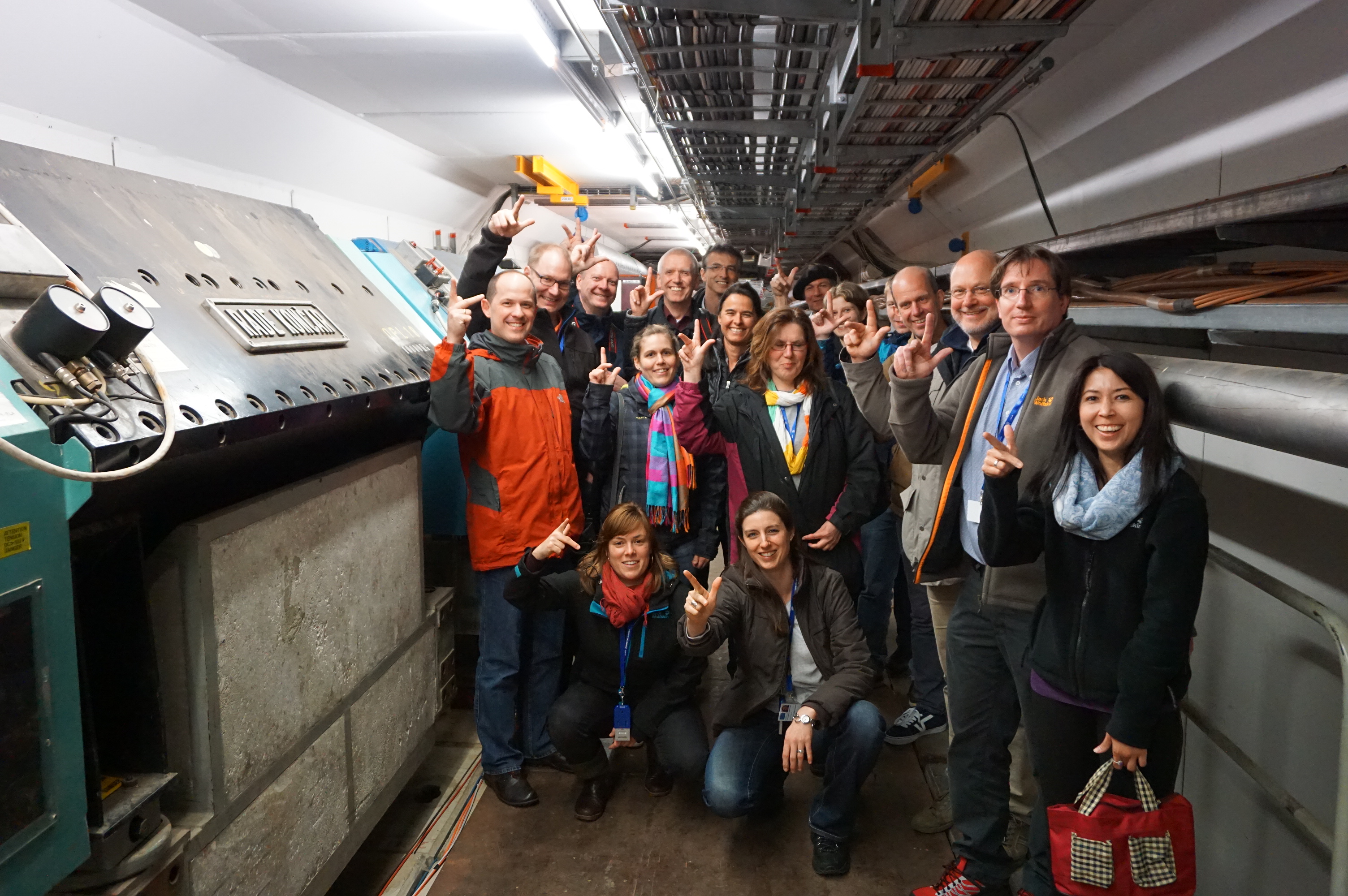 Tell us something about yourself and your role in this competition
As a project manager, I have a lot of different responsibilities. I co-ordinate the competition and all the different activities under it- publicity, website management, expanding networks, helping students, and the evaluation of proposals (making sure that each proposal is being read by several professional scientists), organization and implementation of the two week programmes for the winners; including all the lectures and the experiments themselves, the visits, and even a day of sight-seeing for the students! We also follow up with former participants, who often publish the data produced from the experiments in articles in peer-reviewed journals.
As for me, I started my career as a physicist, with a major in astrophysics actually! Post that, I taught Maths and Physics at grammar schools for up to A levels, for four and a half years in Germany. Then I participated in the German National Teacher Programme at CERN in 2012. During that week, I learnt about the opportunity to stay as a teacher-in-residence at CERN, which I did for a year starting in 2013, when I came to CERN to work in the Education Team, followed by a PhD in Astronomy Education Research and finally in 2017 I became a CERN fellow, running the Beamline for Schools competition.
As of September, I left CERN for a new exciting position running the new LHC communication office in DESY, Germany. All German institutes being involved in the four LHC experiments joined forces regarding outreach, the promotion of young scientists as well as knowledge and technology transfer, This new office is located at DESY and I am looking forward to this new adventure!
---
The Beamline for Schools Competition is a CERN & Society Foundation project that is funded by external donors every year.