After a successful career in the construction business, Michael Paulson has retired in a ranch in Bend, Oregon in the United States. Michael has recently joined the CERN & Society Foundation's family as a legacy donor bequeathing a generous support for the Non-Member States Summer Student Programme.
A passionate student, Michael has studied lots of things in his life: religion, psychology, and construction. However, a few years ago, as he was getting ready to go to Mont Blanc for a hike, his back flared up with pain, eventually needing two surgeries. It was during this time reading books and watching videos on physics that Michael found his passion for CERN.
This is where he learnt about the Non-Member States Summer Student Programme at CERN. "CERN has created a summer program that nurtures hundreds of brilliant young people every year. It allows them to come together from all over the world despite their economic limitations. This was an interesting programme that instantly attracted me. We all develop a model of reality. It is how we grow and survive. The models of reality for these students will grow in unique ways based on their CERN experience. I believe I can help them by overcoming the financial obstacle."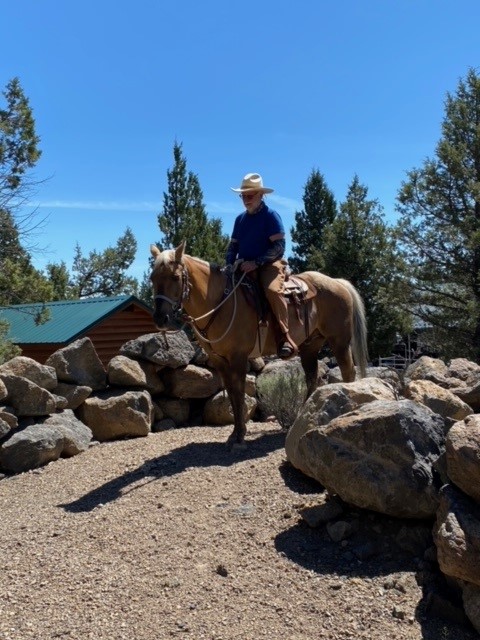 Regarding his choice to donate to the CERN & Society Foundation, he says, "When I looked at what's going on in the world today, it hit me all of a sudden that if I could have an impact on a hundred or even more young physics students and their models of reality who knows what will happen and where these students will reach!" As Michael reached out to the Foundation to start the legacy process, he was invited to CERN for a visit. He had the opportunity to meet some of the students from the Non-Member States Summer Student Programme 2019. "After meeting with those amazingly brilliant kids, I knew I had made the right choice."
He believes that each student should have the benefit of pursuing what they want in their lives. "It's totally up to them what they do in their life after they finish their student programme. I feel that if I can kick start their journey when they are young then it should be totally up to them where they go and what they do after".
Mike is a strong believer in the importance of supporting science and scientific development. "Lately I have realised that we take science for granted, that scientific knowledge is something we could have opinions on. But that is the opposite of what science is! That's why I think it's time we realise how important it is to support science and to support scientific thinking in society."
We are proud to have Michael as a member of the CERN & Society Foundation's family and we thank him for his support to our mission. We know that hundreds of students will benefit from his generosity in the coming years. We are sure that he will be remembered fondly for his contribution to the development of the future of science and technology.
You can learn more about the legacy programme here