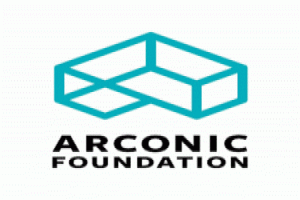 Since 2016, the Arconic Foundation has been a valuable supporter of the CERN & Society Foundation, and we are now very happy to announce that our partnership has been extended until 2021!  
Thanks to their most recent generous donation to the CERN & Society Foundation, we are able to support both the 2019 Beamline for Schools Competition (BL4S) and CERN's 2019 Entrepreneurship Student Programme (CESP), as well as future editions of both Programmes in 2020 and 2021.
 The 2019 BL4S Competition is still ongoing. This year, 178 high school teams from all over the world submitted an application. Entries came from 49 different countries, out of which seven countries were participating in the Competition for the first time. The two 2019 winning teams will be invited to DESY in Germany for two weeks next month to conduct their experiments.
The 2019 edition of CESP has also recently finished, in which CERN hosted 14 students from 11 countries. Working in teams, they were tasked with identifying and evaluating exploitable technologies with the aim of developing concepts for new entrepreneurial ventures. Thanks to the Arconic Foundation's support, plans are currently underway to organize a follow up internship for one of the teams.
 In 2020 and 2021 CERN will continue running both projects with the ambitious goal to increase even further the number of students engaged with science.
 A big thank you once again to the Arconic Foundation – together, we are able to bring more young people closer to science and innovation, giving them a taste of hands-on scientific, engineering and entrepreneurial work, to inspire and motivate them towards science related studies and careers.