With the Non-Member States Summer Student Programme selections going on right now, we interview the manager Ana Đorđević for the latest episode of the Project Leadership Series. In this series, we talk to the managers facilitating the various projects under the wing of the CERN & Society Foundation, to capture their essence through their lens.
Ana, tell me something about the NMSSS.
The Summer Student programme is the flagship programme of CERN. With it, we want to bring the best and brightest students to CERN each year and give them a once-in-a-lifetime training opportunity. The Non-Member States Summer Student Programme is part of the larger Summer Student Programme, which targets specifically students who come from non-member states of CERN. To fund these scholarships, we do rely on private and external funding, and therefore we rely on the CERN & Society Foundation.
For many of the Non-Member States students, who often do not have many opportunities to study physics at a high level in their own countries, this programme is literally a dream come true. These are passionate students - passionate about physics, passionate about CERN. Coming to CERN is something like, and I quote a previous student when I say this - coming to the Hogwarts of physics! It is a magical experience for them.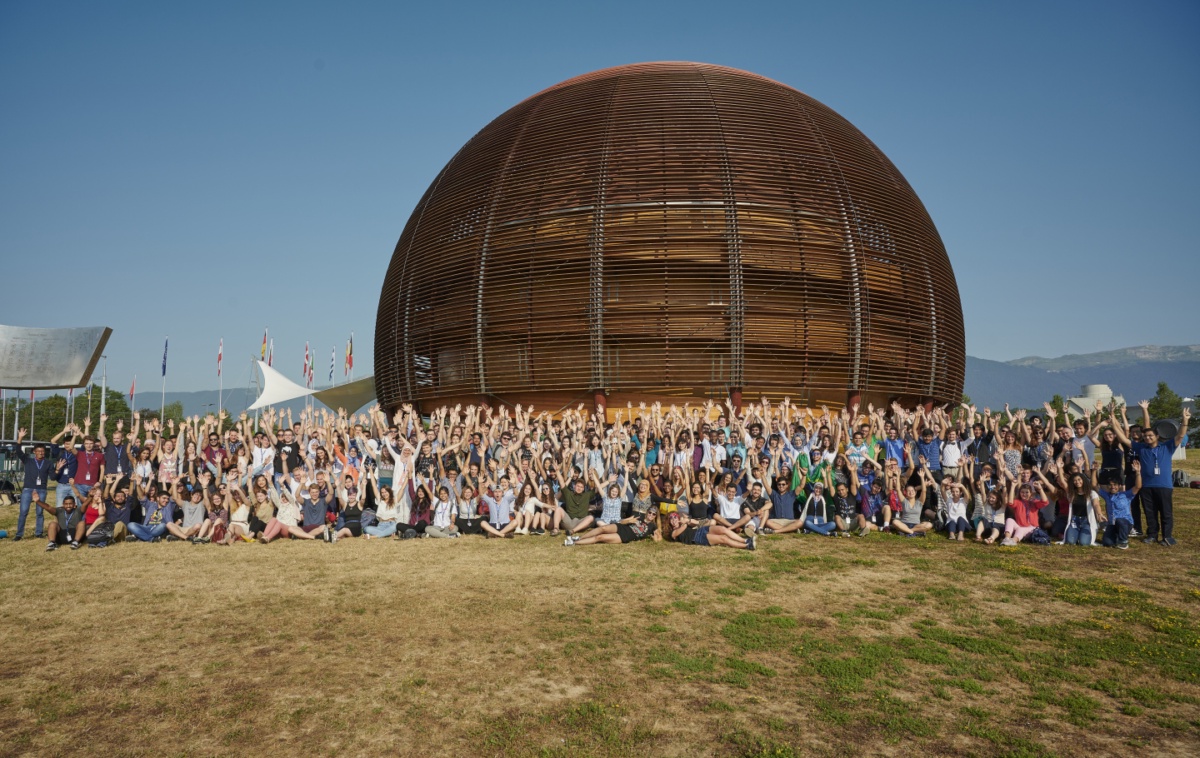 Why did CERN pioneer this programme?
This programme has been active for decades. The original Summer Student Programme started in 1962 when Victor Weisskopf was CERN Director-General. The idea was to awaken the interest of undergraduates in CERN's activities by offering them the chance of hands-on experience during their long summer vacation. During the first year of the programme, 70 students from the Member States came to CERN for 6-8 weeks. Over the decades, the programme expanded to include more students, more activities and of course more nationalities. In the late 1990s students from the US and Russia were able to join the programme for the first time. In 2019, CERN welcomed 154 students from CERN Member and the Associate Members States and 142 students from the CERN Non-Member States. In addition, over the years a new computing-focused Programme was formed, the CERN Openlab Summer Student Programme, which welcomed 41 students in 2019.
What does the programme entail for the students?
For the Non-Member States, this programme is held for a duration of eight weeks. The main part of their stay involves working on a project, supervised by CERN staff members, making it very valuable for their future careers. We don't just have physics students; we also have computing and engineering students. (Ed. The work that is done here at CERN is not just physics after all!) We do need a lot of engineers and IT experts to help the physicists do the work. This is very much in line with how the STEM field is being developed. At the end of their stay, we publish a report on their project, which can be linked back to their CV. Most of the students are master students or bachelor students, so their CV is something important in their minds.
On top of that, we have a very valuable lecture series, lasting a month. Hence in the month of July, these students spend their mornings in lectures and then they go back to working on their projects in the afternoon. These lectures are very advanced, so the students need to have a high calibre to gain the best out of them. Apart from this, we organize lots of hands-on workshops, fun social functions, and visits to the many points of interests in the laboratory.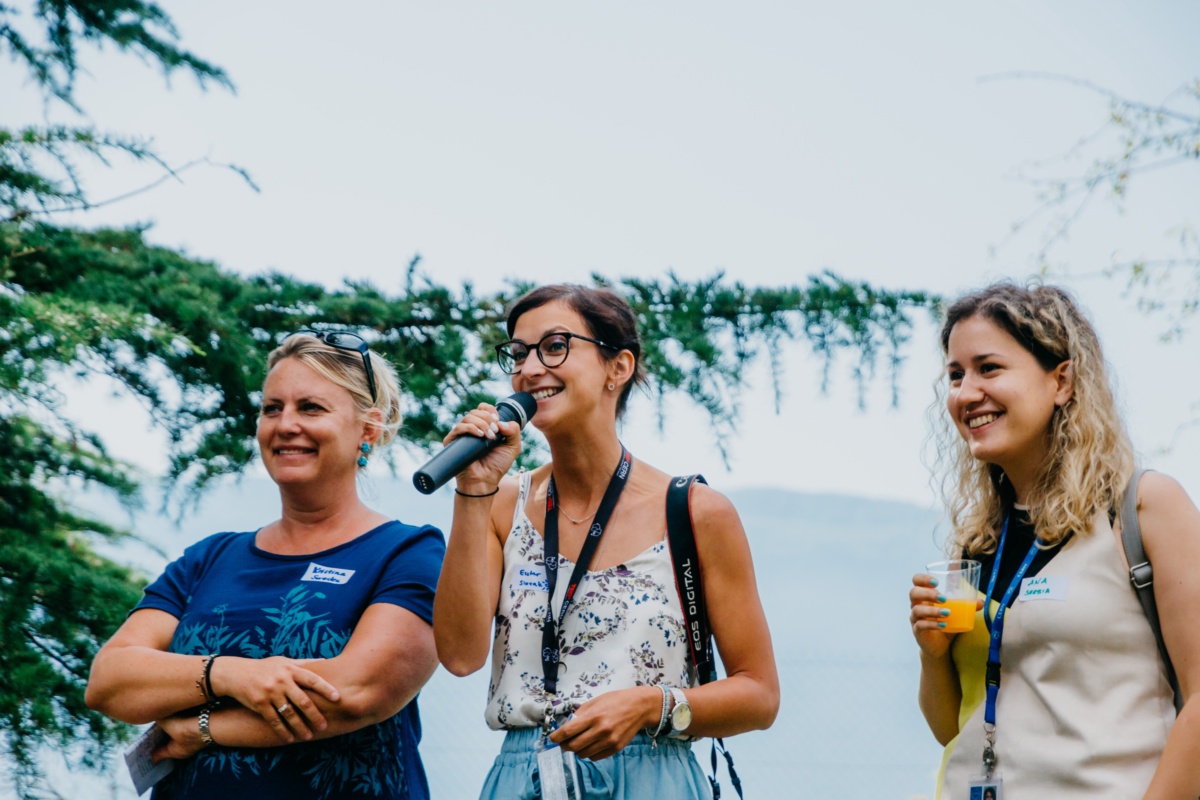 What kind of Social Functions?
When the students first arrive, we have a welcoming drink. This is a very special afternoon as it is the first time that all the students are in the same place and can interact with each other. After this, we allow the students to take the lead and organise their social events. We want them to form a community within themselves, so it makes sense that they take the lead in this. For example, one year the students put up a talent show. There were quite a lot of people who could play instruments and were very talented. They wanted to show this to their colleagues and friends. It was quite something to watch! There are also parties organised by the students. We provide them with guidelines- after all, CERN is a place of work. But the students have a lot of fun and enjoy themselves.
The students also have an opportunity to present the work that they have done to their colleagues and their supervisors at the end of their stay. Some also participate in a "Poster Session" where every interested person at CERN can listen to their presentations. This is truly an opportunity for the students to shine and showcase their work.
What do the students gain from this programme?
Science and learning is the obvious answer, but what most do not consider is the culture. Being exposed to the international culture at CERN and interacting with people who have the same interests as you, but are coming from all over the world, is something special. It is the first thing I think about when I think about this programme. They build a community among themselves- they keep in touch with each other years after they spent their time together at CERN, and maybe manage to work together again. Their links are valuable for them and for their countries. It is true diplomacy through science.
Most students leave by saying that they had the best summer of their lives after they finish their eight weeks!
Is there a value addition for the students after this programme?
The personal experience is quite huge too. The students get to go out of their home country, meet new people, who they learn so much from, who can inspire them in so many ways. It is an incredible life experience. For the Non-Member Students, the professional experience can really launch their career with a good kick start. As a physics student, the fact that you worked on a project with a supervisor at CERN for two whole months really helps them open doors to unique opportunities that wouldn't have had otherwise. They gain so much knowledge as well. They are all very ambitious students, many of them come back to CERN as technical students, users at different experiments and some even go on to do PhDs. There is also something precious that arises out of this- the possibility of developing your career more than you ever thought possible! The students really get to know about what's out there, outside of their home, outside of their community, outside of their country.
The students have their living expenses fully covered for the duration of the programme. This allows them to be free of the worry of paying for food, paying for accommodations and others. Hence, they can give their complete focus on learning, growing and working to their best abilities.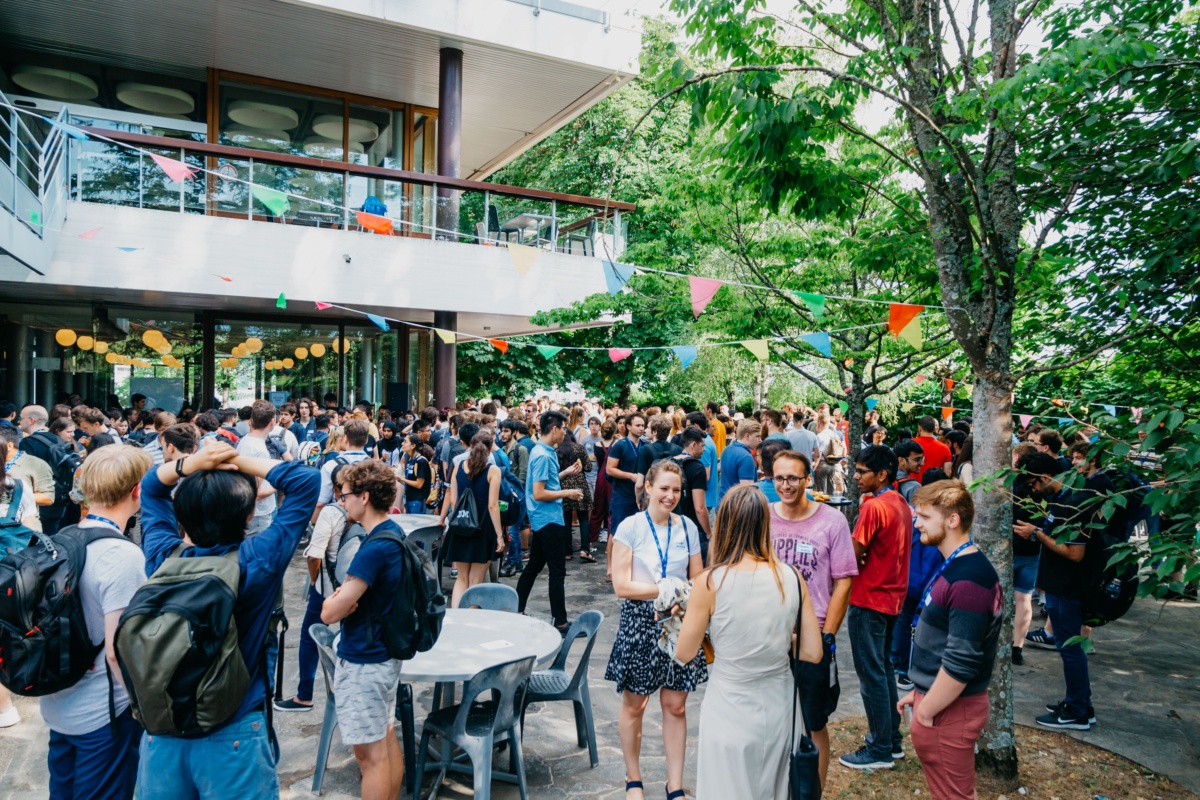 What according to you is the best feature of the Non-Member States Summer Student Programme?
Each student arrives here with some particular focus in mind. It can be that they are working on their dream project, or that they get the opportunity to attend the lectures from people who are the best in their area, or they get the opportunity to network with the people who are amazing in their fields, or it's a nice summer to spend on a beautiful campus in Switzerland, or they get the opportunity to be in Switzerland with the mountains and hiking and skiing and lots of other things! Hence, I believe that the best feature is that each student can prioritise what they want out of the programme according to their need.
What makes you energised about working on this project?
For me, the programme lasts for the entire year around, as there are a million things to be done. Even once the programme is over, we must do the reporting and the follow-through. But my favourite part of the programme is the induction. We have been in contact with them by email, we have seen their applications, we have seen how the process went, how we matched them with their supervisors, perhaps they had visa issues too. But once they are here that first day, when we welcome them at the induction, it makes all the efforts put in worth it. The excitement on their faces is beautiful to see.
What sort of impact has this programme made?
Every year we have students from more than 100 countries (70-80 Non-Member States) participating in this programme. This is an incredible mix of students who gain life-changing opportunities. This programme is an equal opportunity provider. In fact, in 2019 we had 57% male students and 43% female students!
For many alumni, their stay at CERN was the first step on the ladder of a successful career in physics. David Plane, for example, was a summer student in the first year of the programme and went on to become the spokesman of the OPAL collaboration that studied collisions in CERN's electron-positron collider, LEP. Distinguished Norwegian physicist Egil Lillestøl is another who can trace his career back to the programme.
The most heart-warming thing is listening to their stories. In 2015, we had a girl from Venezuela who had to say the following-
"Before the program, my chances of being successful in physics were uncertain because I had a lot of adverse circumstances. I was poor, depressed, I was trying to complete my bachelor's degree so I could have a better future, but my university (which was public) was constantly shutting down due to lack of funding... The few good things I had going on was that I loved physics and had good mentors. When I was accepted to the programme, my prospects changed considerably. Participating in this programme meant that I would have access to specialized training, could develop my professional skills, do networking, improve my chances of getting accepted to grad school, all of which would lead to a more successful academic future… I'm so grateful for this opportunity and I also wish others can have similar life-changing opportunities. I obviously benefited a lot from this opportunity, but I think it even had a positive impact on my peers. My fellow undergrad students were encouraged by my acceptance to a prestigious programme like this because it meant that if they worked hard, they could get a nice opportunity like this too. And many of them did."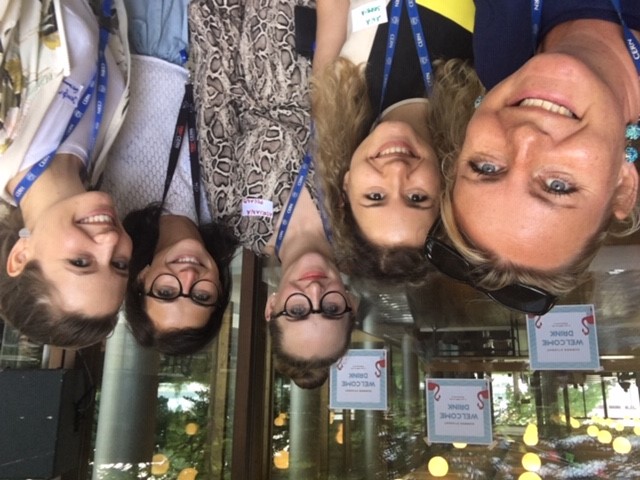 Finally, tell us about you and how you came about your role at CERN.
I am from Serbia, I studied political science and International Relations. Physics has always been in my life- everyone in my family is a physicist, including both of my parents and my brother. So, naturally, I went ahead and studied International Relations in order to go as further away from physics as I could! Of course, somehow, I ended up in CERN after all. But I think it's a nice conjunction of both of those things in my role.
I've been working on this programme on and off since 2017, in different roles and with a different perspective each time- administrative tasks or working on the Member State Students part of the programme, or HR and now for the Non-Member States part of the programme. Each time has brought its own unique challenges and I get to see a new facet of it.
This year, the programme will, unfortunately, have to take place online, due to the still precarious sanitary situation. (Ed. In 2020, the Summer Student Programme had to be cancelled due to the Covid-19 pandemic). Though, I still cannot wait to greet the new batch of students, albeit virtually!