"Little things make a big difference." Yogi Berra
The CERN & Society Foundation takes pleasure in collaborating with CERN Table Football Club (CTFC) for the second consecutive year, in the pursuit of spreading CERN's spirit of scientific curiosity, for the inspiration and benefit of society.
After the great success of last year's charity tournament, where 28 teams battled it out over an intensive 48-hour period in July, CTFC has decided it is time for round 2. Once again, the proceeds of this event will support the Education & Outreach projects of the CERN & Society Foundation. This great initiative by the Club has the ability to make a worthy impact on the lives and education of students worldwide.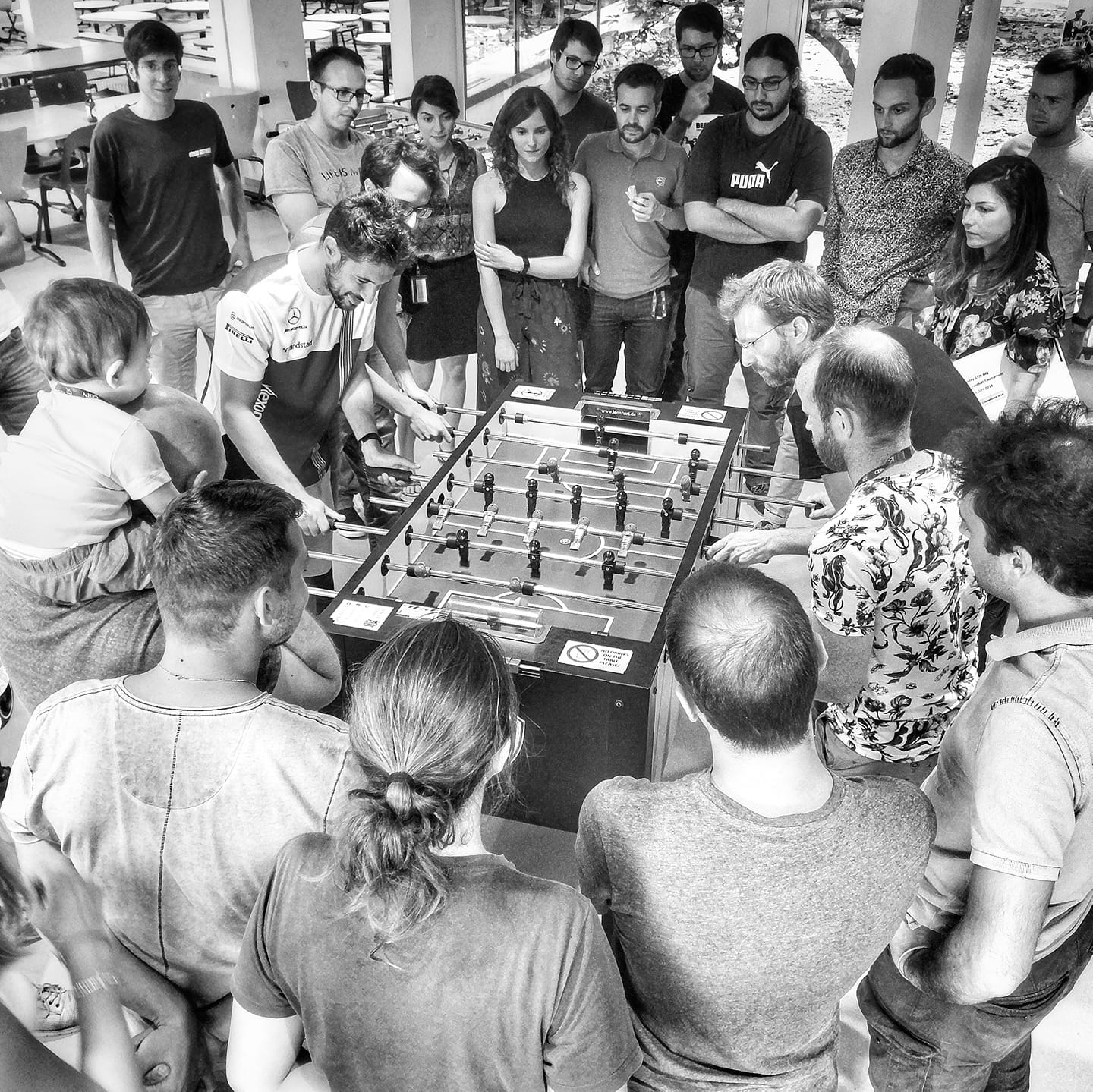 The tournament will again take place in Restaurant 1 at CERN on July 24-26th. Anyone at CERN is welcome to participate with an entry fee of 15 CHF per team, which will be directly donated to the CERN & Society Foundation. The rules of the tournament are simple: register in a team of two, play one evening in the group stage and cross your fingers that you can make it through to the knockout stage! Last but most importantly, have fun! 
More information on the prizes and registration process on www.cern.ch/TFTournament2019. So keep a lookout and stay tuned!
WHERE: CERN Restaurant 1
WHEN: 24-26th July
Learn more about the CERN Table Football Club.